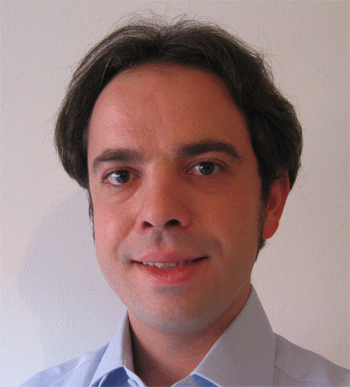 I live in Berlin - which some call the place to be; for me it is home - and I'm working at SAP where I'm driving go-to-market and business innovation activities around Internet of Things and Digital Business Transformation.

Before joining SAP in 2008 where I led several research and innovation projects for next-generation business software, I have been with the Semantic Technology Institute at the University of Innsbruck (Austria) where I obtained my PhD in Computer Science under supervision of Dieter Fensel. I also worked as a Research Consultant for STI International. Before that, I obtained a Masters in Communication Studies, Computer Science, and Business Administration from the Free University of Berlin (Germany), and I worked as a Web Application Developer in several companies.

On this website you can find information on my

You may also want to check out my music projects (e.g. a small excerpt of my own songs, or The Yellow Jacket as one of my music projects), or the Schoah Initiative, a non-profit organization supporting holocaust memorial sites.